About Us
Company Philosophy & Activities

Overview of Seiki Screen Systems
For over 50 years Seiki Screen Systems has been advancing the art and science of screen technology. With a dedicated team of designers, engineers, and industry experts, Seiki Screen Systems ensures a lasting commitment to product innovation, quality construction, and manufacturing excellence.
Seiki Screen Systems is a progressive company rooted in the Japanese philosophy of customer focused, durable products. All products are constructed to the highest standards and specification with materials which are carefully selected and durability tested to ensure lasting performance.
A focused approach to improve efficiencies, procurement, engineering and manufacturing, enables us to be competitive.
Seiki Screen Systems provides customized products meeting a wide variety of needs in markets around the world.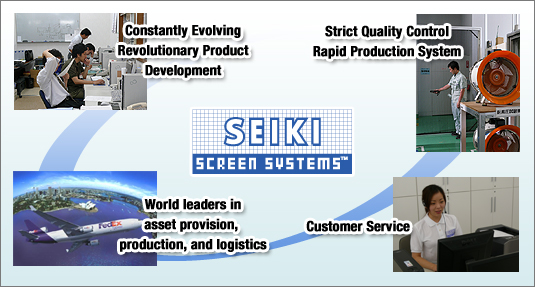 Overseas Network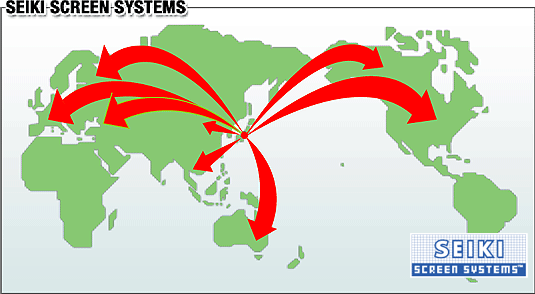 Contents of this site for Seiki Screen Systems
Copyright (C) Seiki Sogyo Co., Ltd. All Rights Reserved