Monarch EX Screen 2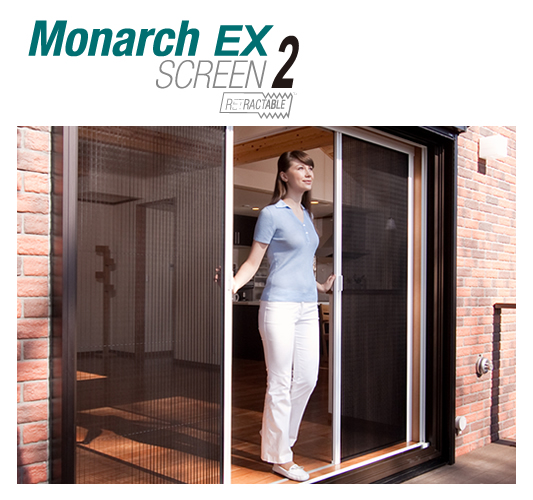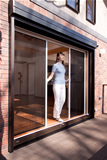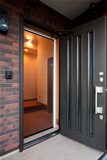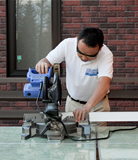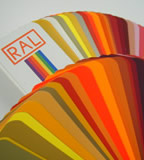 The Monarch EX Screen 2 is a retractable insect screen with pleated mesh. It is FLEXIBLE for SIZING and PAINTING. Both in height and width, it is adjustable by cutting. Also all the outside frames are paintable!
Thanks to these features, dealers or installers can offer timely services to their customers. By only stocking the products in some sizes, this screen can be adjusted or painted to be accommodated to a wide variety of door openings.
The pleated mesh is decorative and compact. Also the Low Profile Bottom Rail and innovative Retracting Mesh Guide provide an UNRESTRICTED ENTRY and HIGH INSECT PROOF at the same time.
Specifications
Available Size

Single sliding

Width : Up to 2,000mm
Height : Up to 3,000mm


*In the case "Height > 2,500mm", Max Width is 1,350mm

Double sliding

Width : Up to 4,000mm
Height : Up to 3,000mm


*In the case "Height > 2,500mm", Max Width is 2,700mm

Note; even in the above size range, there are some cases that the screen cannot be produced.

Installation

Recessed (Inside) mount, Outdoor side/ Indoor side, Single/ Double

Material

Frames : Aluminum, Plastic

Mesh : Polyester

Color

White
It could be a little bit different from the real color.
Mill-Finish (Paintable)
Download
Installation manual

*Please also refer to the instruction videos for Installation and Cutting.
Drawing (Unit: mm)




Contents of this site for Seiki Screen Systems
Copyright (C) Seiki Sogyo Co., Ltd. All Rights Reserved