SHOGUN Mesh (Insect Repellent)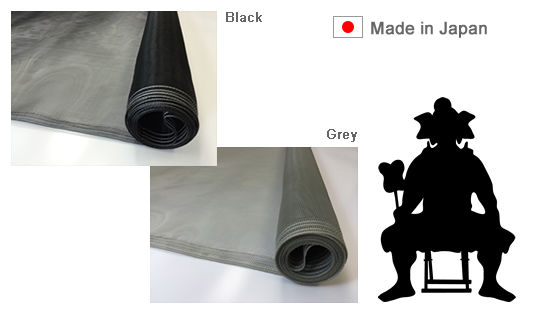 Features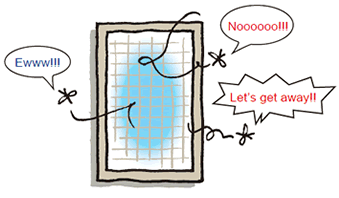 1. SHOGUN Mesh is an Insect "Repellent" Mesh (DEVELOPED & MADE in JAPAN) Impregnated with Environment-Friendly chemical ETHOFENPROX (Safer than Salt & Caffeine).
ETHOFENPROX is categorized by WHO (World Health Organization) as "Ordinary Substance". Very Famous Pesticide but Safe !!!
It does NOT KILL but just MAKES insects GO AWAY !!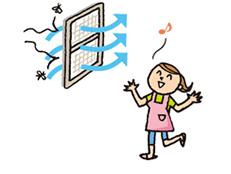 2. TARGET Insects are Flies, Mosquitos, Bees, Spiders, Ants, Stinkbugs, Sow bugs and more !!!

3. ETHOFENPROX is very gradually released over the surface of SHOGUN mesh during years. The Effective life LASTS 5 – 7 Years.

Specifications
Material

Polypropylene 100%

Color

Black / Grey


Mesh size

20 mesh (20 yarns per square inches)

Application

Suitable for flat ( fixed ) screen

Size

Width 90 cm x 30 m / roll
Width 140 cm x 30 m / roll

Minimum Order Quantity

1 roll



Contents of this site for Seiki Screen Systems
Copyright (C) Seiki Sogyo Co., Ltd. All Rights Reserved