SAMURAI Mesh (sun heat insulation)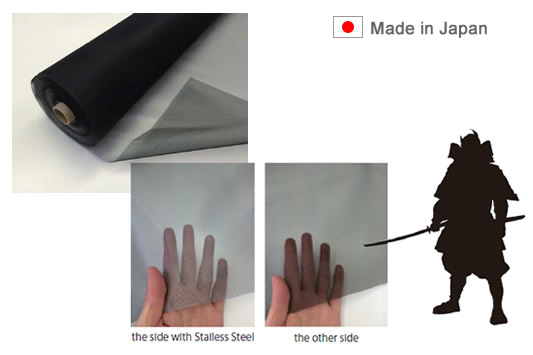 Features
1. masa procedure
Nano-sized Stainless Steel is deposited on one side of the polyester mesh.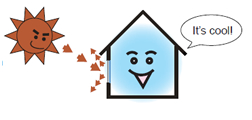 2. Heat insulation
(basically sunlight heat)
Stainless Steel deposited on the SAMURAI Mesh reflects solar radiation, and provides great insulation against sun heat.
3. Privacy protection
SAMURAI Mesh blocks view from outside in daytime, and provide more privacy. The view from inside is very clear.

4. Antifouling
Doesn't easily attract dirt / easy to wash
5. Maximum Insect Protection
Thin 24 x 24 mesh (yarns per square inches) is great for anti-insects.

Specifications
Material

Polyester 100%

Color

One side is black and the other side is silver

Application

Good as insect screen mesh / Can be placed over any kind of window & door glass

Minimum Order Quantity

1 roll (Width 1 / 2 / 3 m x 100 m)



Contents of this site for Seiki Screen Systems
Copyright (C) Seiki Sogyo Co., Ltd. All Rights Reserved