Monarch Screen (Touch & Please)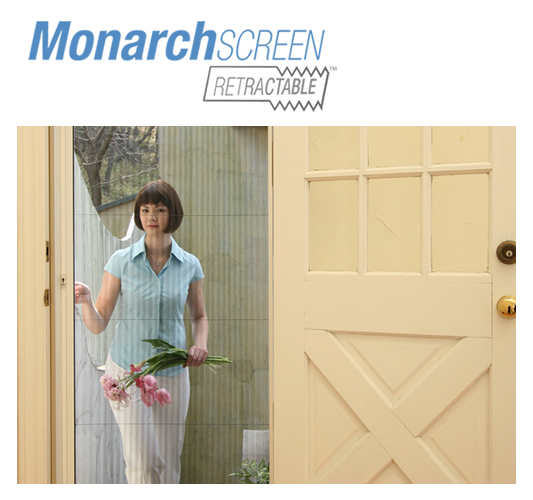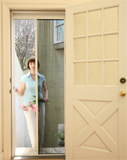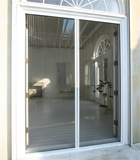 The Monarch Screen is a stylish retractable screen that is both compact and decorative, thanks to pleated mesh technology.
When in use across your door, the pleated mesh unfurls like delicate butterfly wings, and when not in use can be easily stowed into a highly compact form for easy storage.
The "One Touch Latch" feature enables simple yet convinent mesh storage.
Specifications
Maximum size

Single sliding

Width : up to 1200mm ( 47 1/4" )
Height : up to 2500mm ( 98 3/8" )

Double sliding

Width : up to 2400mm ( 94 1/2" )
Height : up to 2500mm ( 98 3/8" )

Installation

Recessed (Inside) mount, Outdoor side/ Indoor side, Single/ Double

Material

Frames : Aluminum

Mesh : Polyester

Color

White
It could be a little bit different from the real color.
Download
Installation manual
Drawing (Unit: mm)




Contents of this site for Seiki Screen Systems
Copyright (C) Seiki Sogyo Co., Ltd. All Rights Reserved