NINJA Mesh (clear view)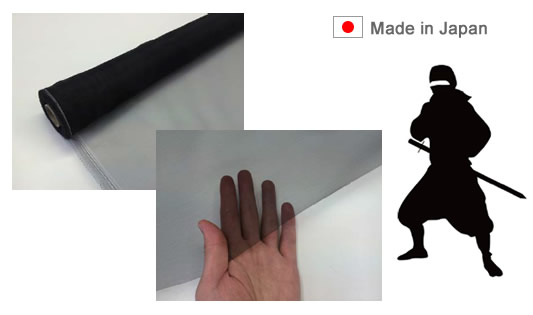 Features
1. Nearly Invisible
NINJA Mesh is made of extremely thin threads. It provides unobtrusive, ultra clear view from inside.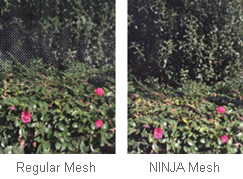 2. Effective Ventilation
These thin threads widen the ratio of opening area in the surface of the mesh than that in regular mesh. It leads a better ventilation.
3. Maximum Insect Protection
Very thin 36 x 36 mesh ( yarns per square inches ) keeps out tiny airborn insects like biting midges effectively.

Specifications
Material

Polypropylene 100%

Color

Black

Application

Suitable for flat (fixed) screen

Minimum Order Quantity

1 roll (Width 2 m x 100 m)



Contents of this site for Seiki Screen Systems
Copyright (C) Seiki Sogyo Co., Ltd. All Rights Reserved