Monarch Screen 2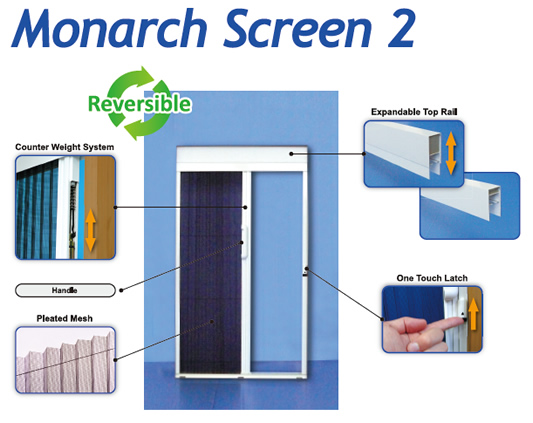 Key Features

Retractable Pleated Screen with polyester mesh

One Touch Latch
—Simple to open & Secure closure

Counter Weight System
—provides smooth, quiet and safe operation.

Tension Wire Adjuster —keeps the tension of the wires, supporting the mesh, properly.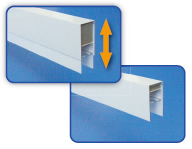 Expandable Top Rail
—enables height-adjustment up to 50 mm (2") without cutting.
Width can be adjusted by cutting.
Reversible —Easily accommodates right or left hinged doors.
Replacement Main Screen Cartridge (RMSC) —is available.
Specifications
Maximum size

Width: up to 1,200mm (47 1/4")
Height: up to 2,400mm (94 1/2")

Installation

Recessed (Frame Inside) mount

Material

Frames: Aluminum

Mesh: Polyester

Color

White
It could be a little bit different from the real color.

*Custom color is available with a certain volume.

Accessories

Replacement Main Screen Cartridge (RMSC)



Contents of this site for Seiki Screen Systems
Copyright (C) Seiki Sogyo Co., Ltd. All Rights Reserved